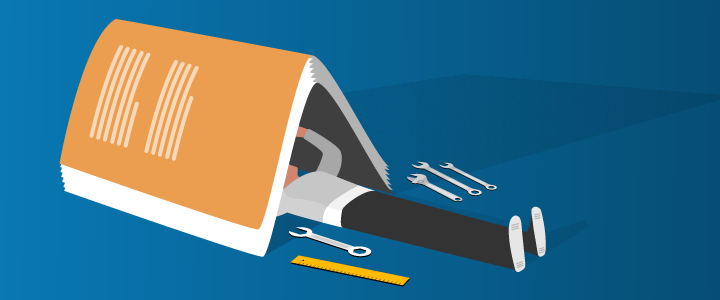 The eLearning Beginner to Pro Toolkit
Are you tasked with finding an LMS for your business? Do you want to discover how to deliver the best training to your learners? Are you frustrated with your current learning strategy? If the answer to any of these questions is yes then this resource is for you.
We're sharing this exclusive step by step toolkit containing everything from what is an LMS to the need to know eLearning terms. It will provide you with the answers to what you need to do to take your eLearning to the next level. The toolkit is free to download – no email needed! Simply click the button below and you're good to go.
What you get in this eLearning toolkit
Here is an overview of the free content you'll receive when you download this toolkit:
What is an LMS? – A Quick Explainer
Confused by what a learning management system actually is? This short explainer will provide you with all of the details you need to know. This contains a straightforward definition as well as an easily digestible list of common features you will find in modern LMSs.
How to Get the Best LMS for your Organization
With over 600 different learning management systems on the market, shopping for one can be a daunting task. This document will help you narrow your search and find the best LMS for your business. Whether you are looking for a cloud-based or self-hosted platform or solution that has a specific set of features, we outline the key difference between these LMSs so that you can pinpoint your search.
On-demand video: The 4 Ingredients of a Great LMS
If you are confused by the features you want or need in your LMS, this video will walk you through what is important. Presented by eLearning experts Caoimhín Gillespie and Eoghan Quigley, they will talk you through qualities that make a great LMS and how having the right one can have real benefits for you and your organization.  You will learn key insights about automation, delegation, navigation, and customer support.
How to Implement an LMS Successfully
Written by one of LearnUpon's leading Customer Success Specialists, this document outlines the steps you should take to guarantee your online training starts successfully.
The LMS implementation Checklist
Ensure you don't miss a single step in your LMS implementation process with this helpful checklist. It includes useful information on branding, courses, users, integrations and more. Having this in your eLearning arsenal will support you through your online training journey and help you have a smooth and stress-free launch.
How to Measure a Successful LMS Launch
One of the key steps you need to take in regards to your organization's online training is to measure its success. This document will teach you about the key insights you should be tracking to gauge how your LMS is benefiting your learners. And, in turn, how it's impacting your organization and its bottom line.
35 Tips for Significantly Better eLearning
Discover how to truly optimize and improve your online training with these 35 actionable tips. Included is everything from creating courses to automating tasks to identifying ways to save you time and money, it's an invaluable resource.
The Ultimate eLearning Terms Cheat Sheet
Finally, is a list of all the eLearning terms you need to know. There's quite a bit of jargon in the world of eLearning, but you don't have to be mystified by it. This cheat sheet explains what you need to know in layman's terms so that you're on top of it.
How to use this toolkit
Whether you are just starting out in eLearning or already have a strong knowledge base, we hope that this toolkit has something for you. We've put it together so that you can either read it all together or pick and choose which resource is helpful to you.
Let us know if you've downloaded it and how you found it improved your business's online training.