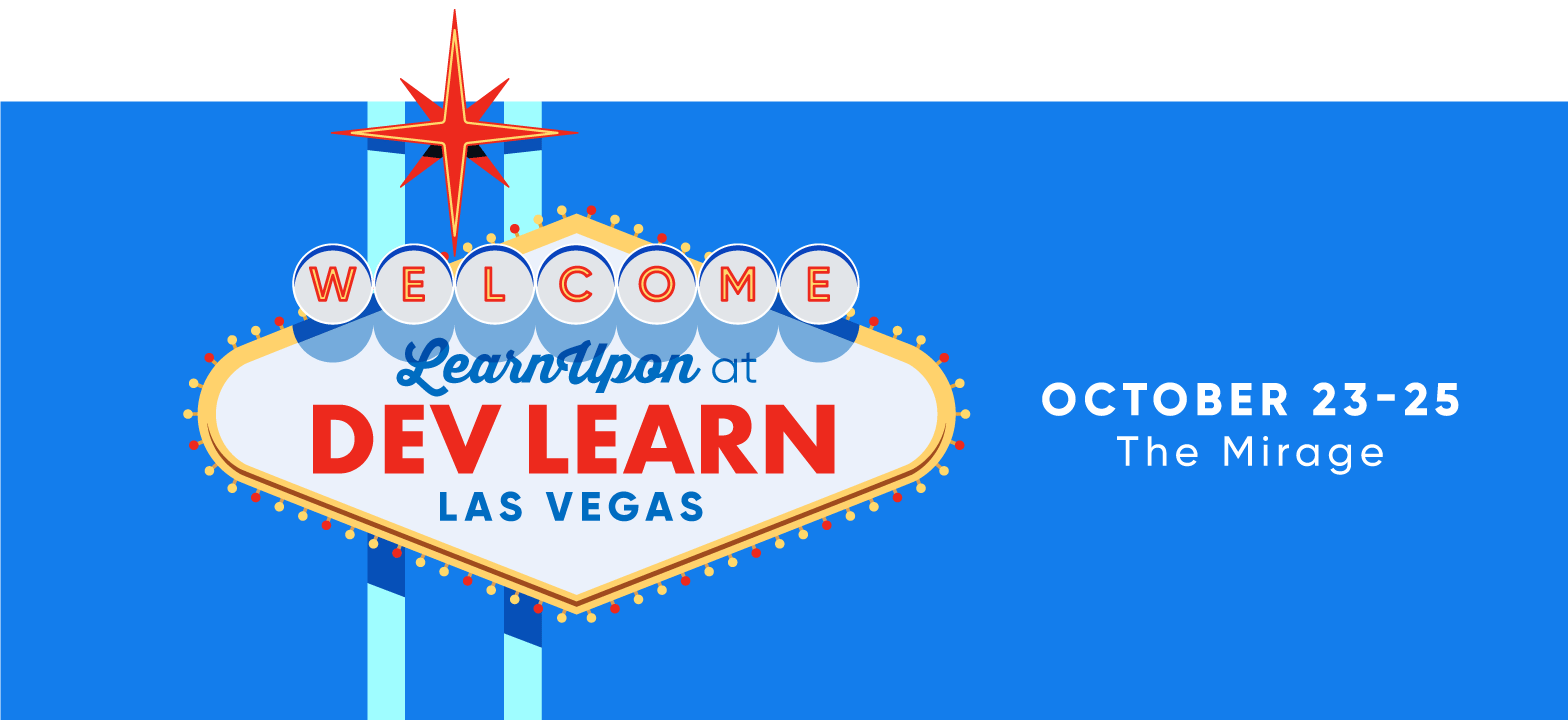 Team LearnUpon at DevLearn 2019
Join LearnUpon at this year's DevLearn conference on the 23rd to the 25th October at the Mirage Hotel, Las Vegas. Celebrating its 15th anniversary, this exciting event brings excellent speakers together to share insights on innovation and the future role of technology in learning and development. 
This year's event offers over 200 sessions on every aspect of L&D. Chat with industry experts and gain insights into new eLearning techniques that you can take back to your organization.  
Meet Jonathon, Neil and Stephen from LearnUpon at Booth 109 to see our powerful LMS in action and chat about all that latest eLearning industry trends!