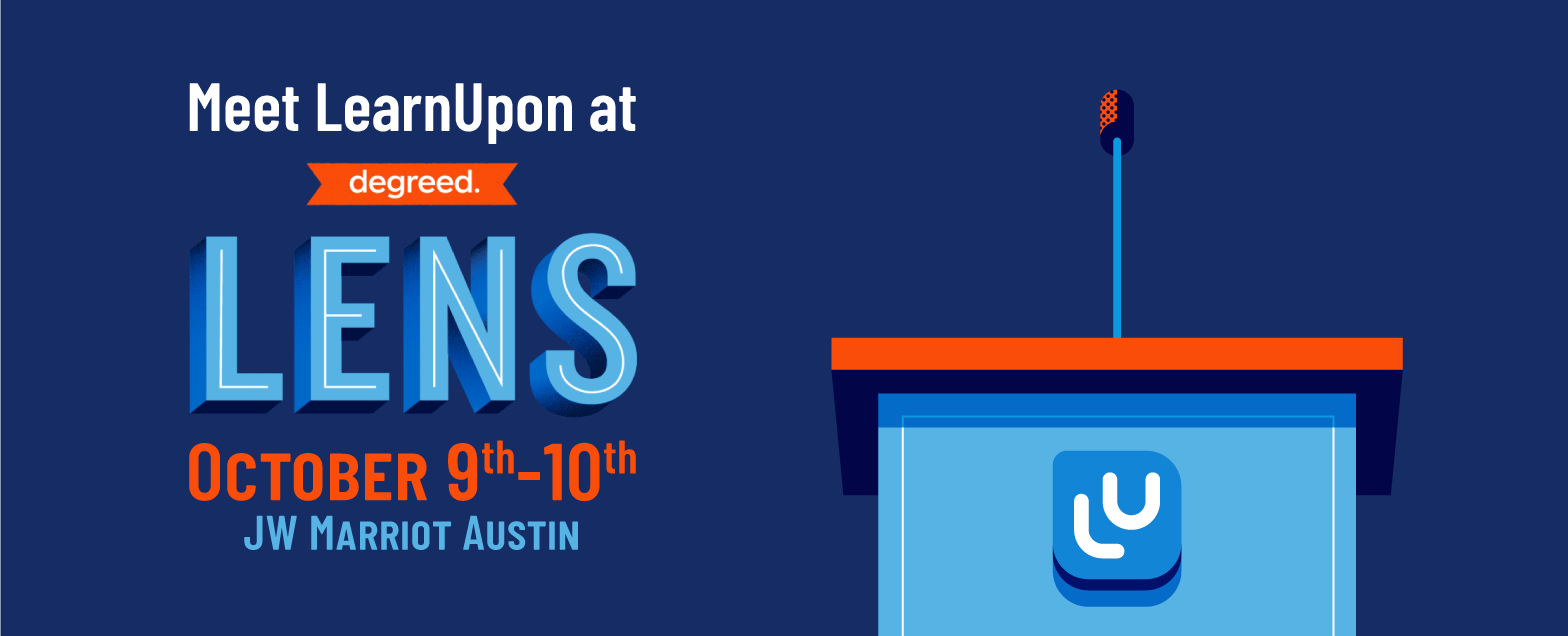 1 min reading time
Connect with LearnUpon at Degreed LENS
Over 400 leaders in technology, business, and learning will gather in Austin on the 9th and 10th of October for Degreed's biggest event of the year, LENS 2019. Throughout this unmissable conference, you'll find out how the most advanced talent development teams are using data and AI to help their people, and organizations, stay ahead. 
Leaders from learning, talent, and people management will benefit from a diverse range of sessions covering everything from career mobility, data and upskilling, workforce transformation and the future of work. 
You'll find LearnUpon's CEO, Brendan Noud, at the Provider Showcase on the Wild West Stage Wednesday 9th at 12:30 PM. While LearnUpon's Strategy Manager, Cathal Small, and Senior Customer Success Manager, Rachel Spelman, will be chatting all things LMS at the Breakfast and Lunch gatherings in the Chow Hall on Thursday 10th. 
We're looking forward to seeing you there!