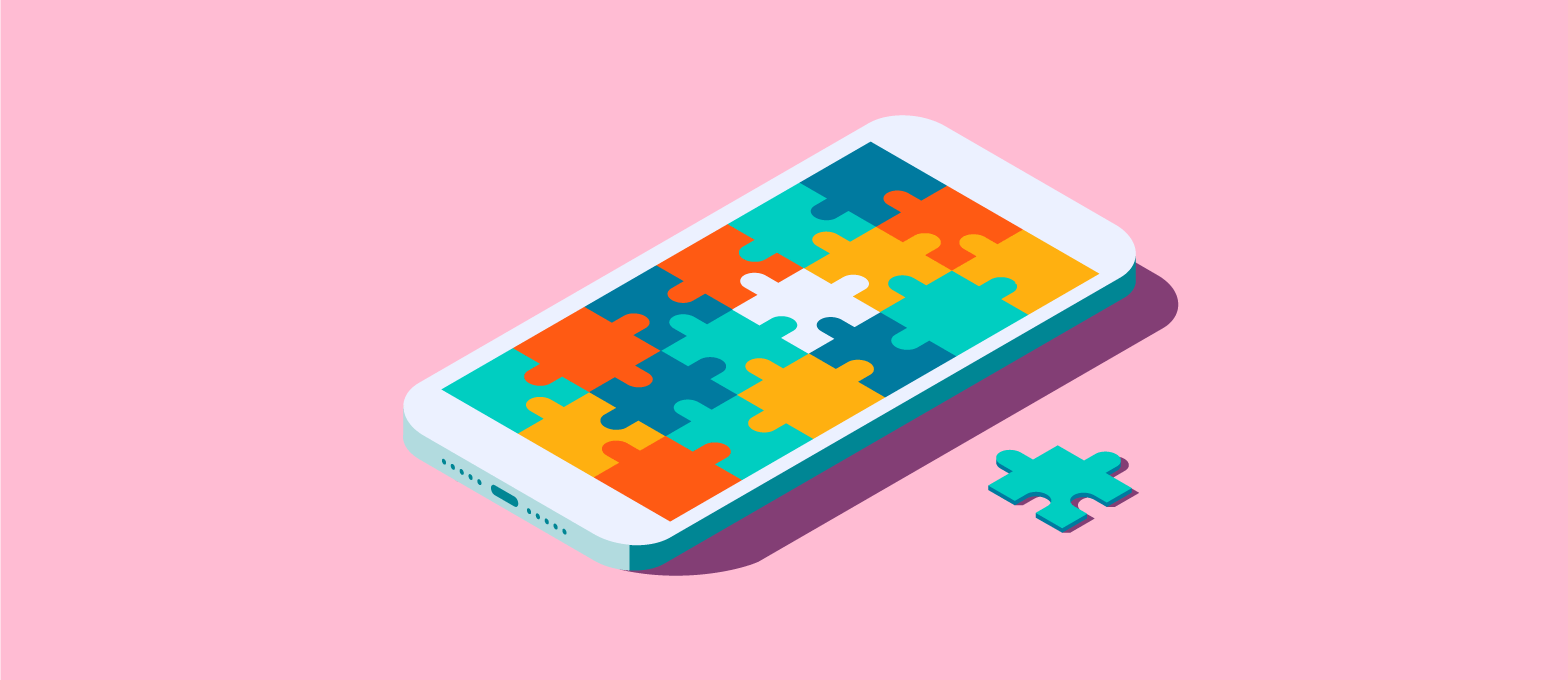 5 min reading time
How to Create a Customer University with an LMS
Setting up a customer university through a learning management system should achieve a few crucial things – be simple to use for admins and learners, scale your training process, and automate workflows. Whether it's central to your customer training strategy, or an additional tool, it should take tasks off your to-do list. And, in turn, free up your time so you can have more high-impact conversations with customers.
We set up our own customer university at LearnUpon using our own LMS. But, if you're investing in an LMS, there are some specific features and functionality needed to deliver customer training. Using what we learned, here's how we suggest you use your LMS to implement your training strategy.
Training delivery that suits your customers best
A great learning management system will allow your organization to train your customers the way you want to. Typically, there are three options here – mandatory, self-directed or purchasable courses for your customers.
At LearnUpon, we went with the self-directed route for our learners. We didn't want to pressure them into training. We'd prefer if it was a resource that was used when needed and it's a method that's worked well for us. Therefore, we have a catalog filled with invaluable courses that our learners can pick and choose from.
However, if your only source of customer training is the LMS, then mandatory or purchasable courses are a way to boost engagement and completion rates.
To add another level, you should take advantage of resources. Within the LMS, you can upload eBooks, documents, whitepapers, guides and more, for your customers to download and read to provide an additional layer of learning.
Adding new customers to your LMS
How you add your new customers to your LMS is a decision that can impact your workload, particularly if you're part of a fast-growing organization.
There are a few options that you can make use of. For example, if you're small and only adding the occasional new customer, you can manually add each one. Alternatively, you could batch upload larger numbers of customers all at once using a CSV.
These are viable options if you don't anticipate lots of customers needing to be added to your LMS. But, for larger businesses with tens, hundreds, or even thousands of customers signing up, we recommend taking advantage of integrations.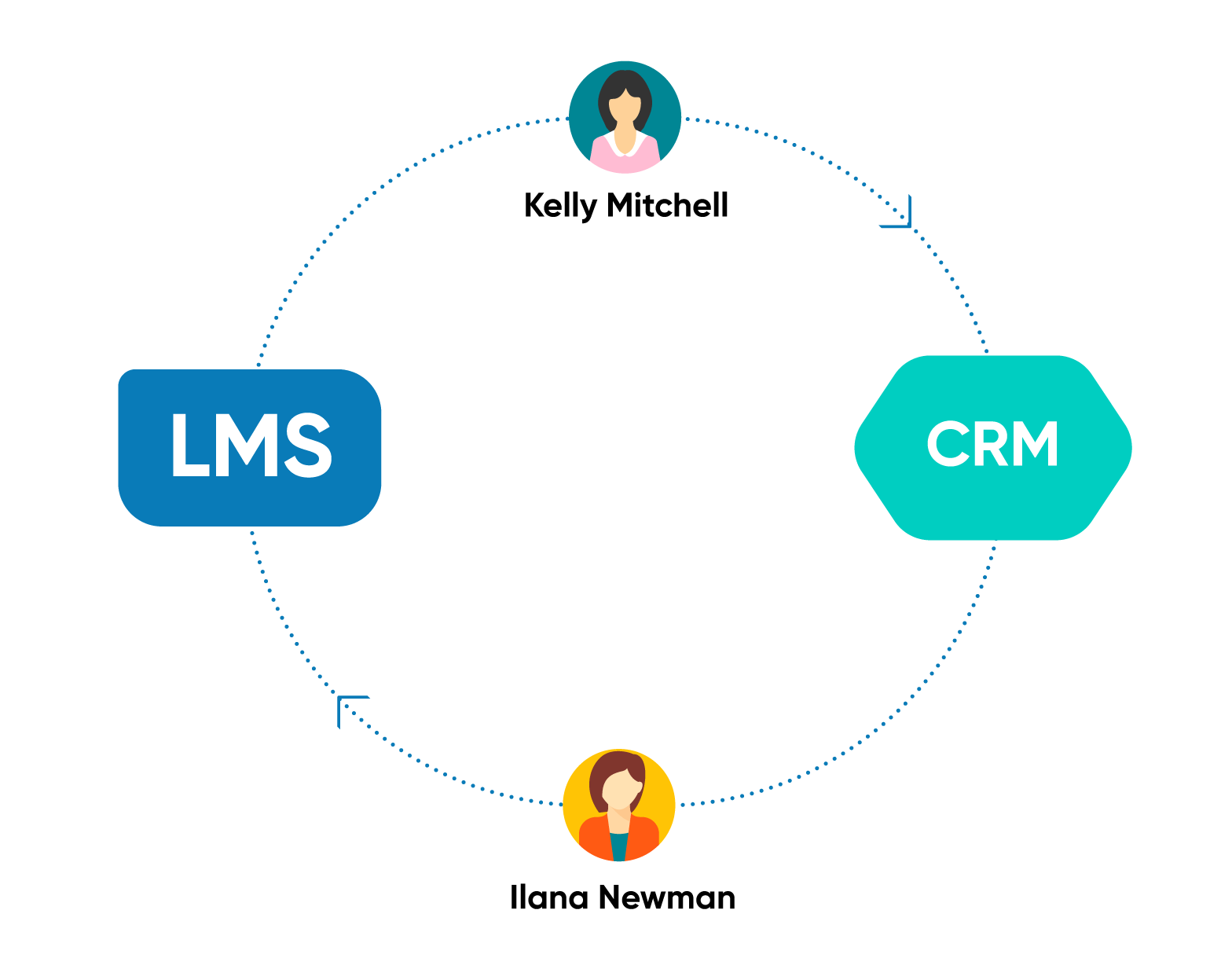 Using a direct integration, Zapier or webhooks, you can connect your CRM to the LMS. This means that when a new customer signs up, they're automatically added to the LMS along with the necessary data.
So, whether you use Salesforce, Pipedrive or Zoho, connecting these two systems makes less work for you and ensures your customers get access to the training they need.
Customer accessibility
Once added, you need to know that your customers can access your LMS easily. You don't want there to be any barriers to learning.
Again, you've multiple options for this, including:
By clicking a button on your website or in your product, your customers will be given access to the LMS, if they're logged into their customer account. SSO is the most streamlined and reliable way to grant access. And, it provides a seamless experience for your customers.
The customer creates themself as a user by filling out a form. They can be prompted to take this action when they click through to access training.
You provide your customers with login credentials and the web page address of the portal. However, this can be a very manual approach unless you set up some automation to support this process.
Accessibility goes beyond how your customers log into your LMS, it also encapsulates the device on which they take their training. You need to ensure that no matter where your customer is and what device they're using, it's possible for them to train. Therefore, it's vital to use a mobile-friendly LMS that allows them to complete courses how and when they want to.
Automated notifications
Once customers have been added to your LMS, you need an equally efficient way to invite them to start learning, alongside notifying them that they're enrolled in courses.
This is where automated notifications come in. Within your LMS you can set generic or custom emails to be automatically sent to a customer, informing them of any action they need to take.
Once set up and scheduled, the notifications are automatically sent when an event is triggered so you don't have to micromanage training.
Group learners
Different customers require different training courses, and groups are an effective feature to utilize for this.
Groups are a feature that separates your learners into segments with each one having their own tailored content. You can create groups based on whatever criteria you wish – customer type, pricing plan, and so on. At LearnUpon, we created them based on who the customer's Success Manager is. Then, once the customer logs into your LMS, they have access to all the same courses as their fellow group members.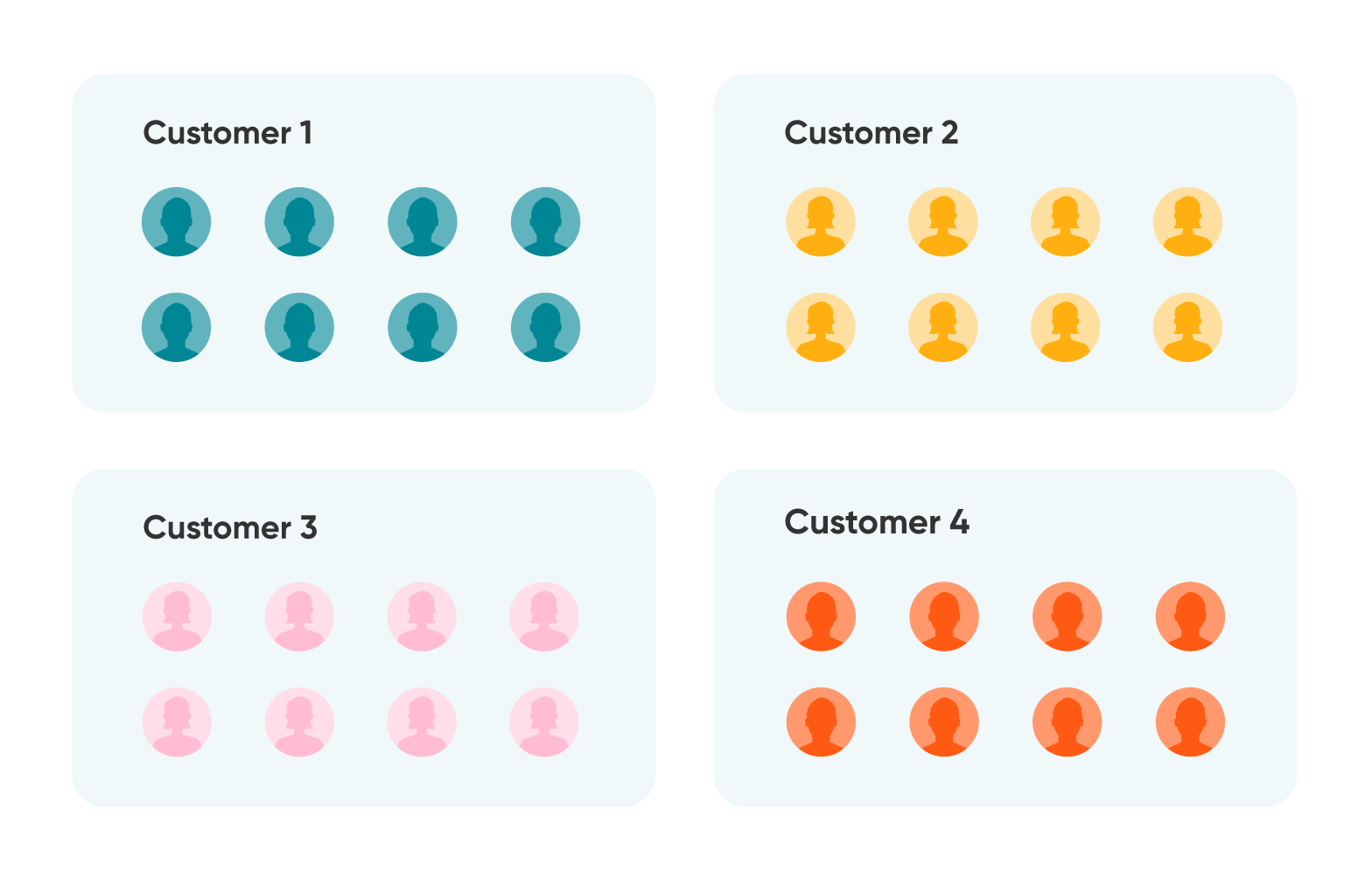 To add another dimension, you can auto-assign your customers to groups based on specific guidelines. You can set the criteria a user has, for example, an email address or custom user data, and use that to filter them to the relevant group. They then have access to the required training materials.
Brand and White-label the portals
As the LMS you're using is an extension of your business, it's important that it reflects your brand's look and is instantly recognizable for your customers.

This is where branding comes in. Within your learning portal, you can add logos, pick colors, and upload banner images to make the LMS your own. To add to this sense of ownership, you can White-label too, where you select custom URLs for your portal and any reference to the LMS vendor within the platform is removed.
Set up a customer training portal
As your training strategy grows and becomes more sophisticated, you can start to tailor the learning experience with Learning Portals. A feature that's at the core of many customer training solutions, it enables you to train multiple types of customers and audiences within the one solution.
It works by having a top-portal, which is the control center of the LMS. Then, you can create sub-portals. Think of these as mini LMSs that are distinct from each other and can be branded and configured for your audiences as needed.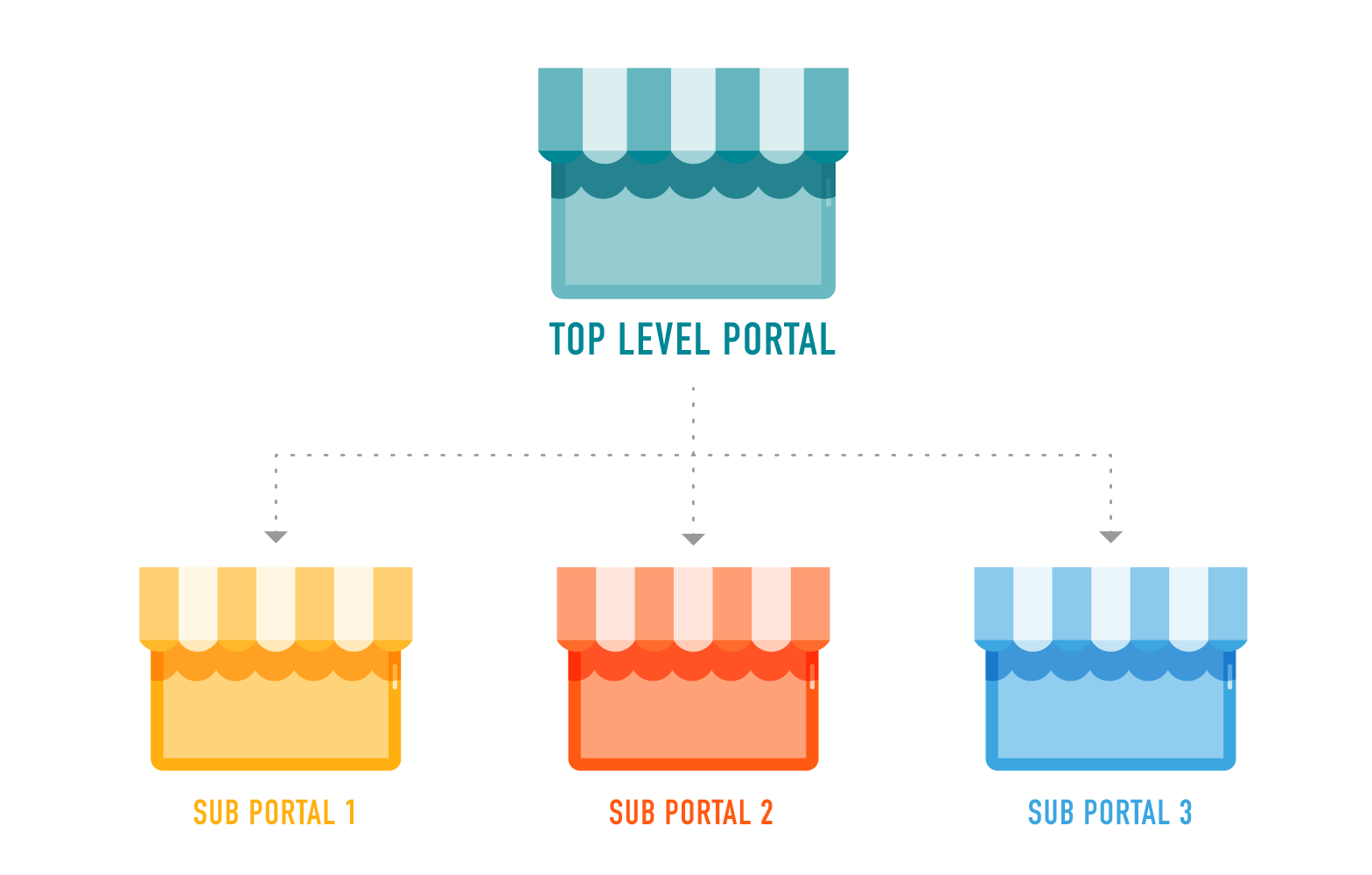 For example, your organization can set up a unique portal for each of its different types of customers. Then fill each portal with courses that suit those customers' needs.
This is only a small selection of the features you can use to deliver customer training. Certification, Forums, Learning Paths, Gamification…the list goes on. But, the ones we've covered above are the core features you'll need.
Once you have these in place you can run a successful training program that serves your customers' needs.
Download the eBook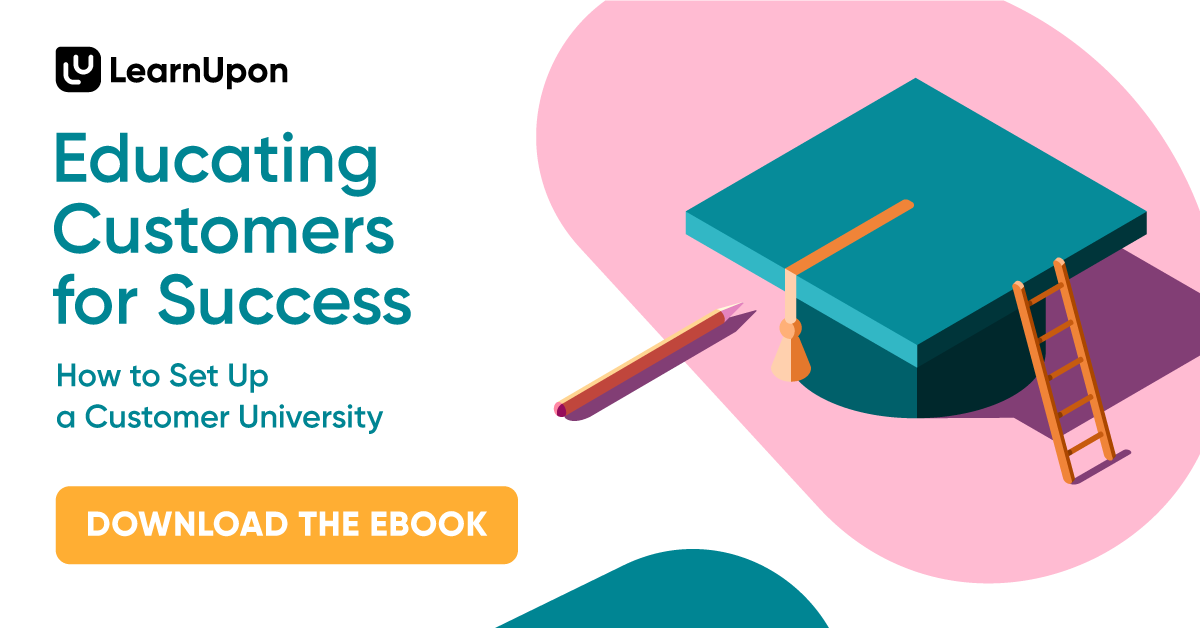 How do you streamline customer onboarding, increase retention, and ensure customers are getting value from your product, in a scalable way? Download our eBook, Educating Customers for Success and discover how to build a university to educate your customers.